With how far technology has come over the years, businesses are expected to handle more workload with less staff. The result is usually a chaotic mess of tasks assigned to employees and a lack of organization resulting in missed deadlines, confusion, and headaches. In the digital age, there are online solutions to help you keep your tasks and employees up to date with projects and avoid unnecessary clutter. Today, ours is Teamwork.
The Early Years With Basecamp
I joined Square 205 in late 2015. The project management software of choice was Basecamp at this time. Basecamp 1 was being used when I joined and not long after, we made the decision to upgrade. We chose Basecamp 2 rather than the freshly released Basecamp 3 because the latter removed all calendar functionality. We like our calendars.
As a project manager, Basecamp has many useful tools you may need but something always felt lacking. You have the basic ability to organize your projects and assign tasks to your team, but it seems very disjointed when it comes to larger projects, for instance, a 6+ month website development project.

Now, Basecamp can be a great tool for smaller teams with a smaller workload and shorter projects. For us, the disadvantages became very apparent when it came to larger projects that were constantly evolving as they progressed. After using basecamp for a few website projects, it felt like we were losing too many tasks in cyberspace only to be found far later when it was time to clean out our completed tasks.
For our time tracking needs, we had been using Basecamp and another application called Timeneye together, but it was hindering the team to have to enter time in a completely different system. There was an integration between Basecamp and Timeneye, but it wasn't without issues. The team couldn't track time directly to tasks, and most of us found ourselves logging time in large chunks at the end of the week, rather than tracking as we worked.
Trying to schedule a project over the next 2 months wasn't really possible in basecamp other than scheduling out tasks, but there was no way to create dependencies or even tasks with multiple people attached to them. As our workload began to increase, it became apparent that Basecamp had not evolved with us and it was time for a change.
The Search
We realized that we needed a system that came as close to all-inclusive as possible so I began digging around the internet for a solution. We wanted to find a system that allowed for time tracking, laying out of projects over several months, multiple user task lists, and just better organization overall. We have tried Atlassian's Jira, and while it has all of the features we were looking for, it was a bit overkill. The price point is much higher than many of the options out there and while it's a great software, it didn't' fit the workflow of our team at our current size.
Looking at TeamGantt
First, we landed on TeamGantt. At this time, I had never used Gantt charts before as a project management tool, but I was really interested in how organized it could make a multi-month website project flow with ease. The software allowed for time tracking as well, but the interface was solely based on Gantt charts, which were really only useful for the project managers. The UI was a little too cluttered for designers and developers, leaving them with no good solution for viewing their tasks. We decided to scrap this one and move on.

Looking at Asana
I had read quite a bit about Asana as a project management tool, but after doing some testing, it didn't allow for much that Basecamp wasn't already giving us. There were quite a few integrations available to nearly any application you could think of, however in our quest for an all inclusive option, this is something I wanted to steer away from. We needed something that could fit our uses straight out of the box without having to integrate multiple platforms.
Enter Teamwork
I came across a blog about Teamwork, and then I began comparing all of the platforms against one another. Teamwork had the price advantage with unlimited users and only a price increase for the amount of projects and file storage. It seemed to offer all of the features that Basecamp already gave us, but with so much more and at a better price. Did I just hit the jackpot?

Stellar Organization
Teamwork allowed me to take the creative brief of a project and lay out every single task needed for a project over the next few weeks or months. This was possible to do in a task list view, but I personally enjoy the Gantt charts and like to lay out multiple tasks and timelines over the next few weeks in a visual way.
There is also an incredibly helpful feature we found called the "chart view." This view gives a visual of where every project stands on a timeline and shows the milestones based on their respective dates. This view is incredibly helpful for keeping up with multiple projects and viewing the progress in a visually friendly timeline view.
Ultra Flexibility
Teamwork offers a lot of flexibility when it comes to how clients view progress within a project. The overview of a project can show how many tasks are open, how many are late or have been started, milestones, and most importantly, a way for clients to view hourly burndown throughout the project. One of the main issues I was having with Basecamp and Timeneye was the fact that it was quite difficult for a client to see how much time was being spent on a project without being sent a progress report. There is also a great option to export timesheets into a pdf that are helpful in showing clients what each hour was spent on with a description beside it.
Easy Time Tracking
Logging time has definitely taken some time to get used to within Teamwork, but it is much faster to gradually log your time as you finish tasks onto that specific task than having to work on a task for a few hours, only to need to log into a separate website to input all of your time entries. Teamwork has a great timer that can be used to track time on an individual task, as well as another desktop app that works for using timers too.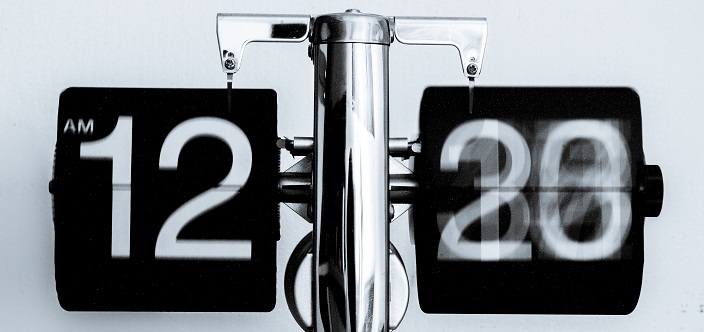 Features That We Can Grow Into
There are also two features of teamwork that we haven't had the chance to dive into yet, but Teamwork Desk, and the newly added Kanban boards have added even more functionality to teamwork.
Teamwork Desk is great for large companies and allows for a client to input a support ticket, which is then picked up and tasked out through Teamwork. Kanban boards are something we are familiar with after working on client projects through Jira accounts they employed, but we have yet to use them on our own projects. Kanban boards allow for another visual representation of where your tasks are in cyberspace. You can move tasks back and forth between columns that can be customized to the processes of your company. There's a high likelihood that we begin using Kanban boards for future app development projects.
Solid Support
The support team over at Teamwork has also been extremely useful. Teamwork has a section for requesting features, which I have used quite a bit. It's great to know that the team over at Teamwork listens to their customers and will take their needs into consideration. I have been able to see some features we have wanted for our workflow slowly being added over time. Some features we have requested are much larger, but with the level of support that they have provided so far, I would not be surprised to see them added in the near future.
The Verdict
We are quite happy with our decision. It took two months and a lot of trial and error with different software out there, but we found the best option that works best for our team's workflow. The support that Teamwork has given us is something that hasn't been matched by any other options we have tried. Overall, Teamwork is a great option if your business is looking for a great project management solution.