The moment giant child proof scissors met blue ribbon, it felt official, Square 205 is in business!  Our Ribbon Cutting for the Denton Chamber of Commerce  was a huge success this past Wednesday.  We are truly grateful for everyone that helped make the event as fun and successful as it was.  Many local business owners and managers that we've come to call friends showed up along with several that we haven't had the pleasure of meeting yet.  City council member Kevin Roden was even able to pay us a visit!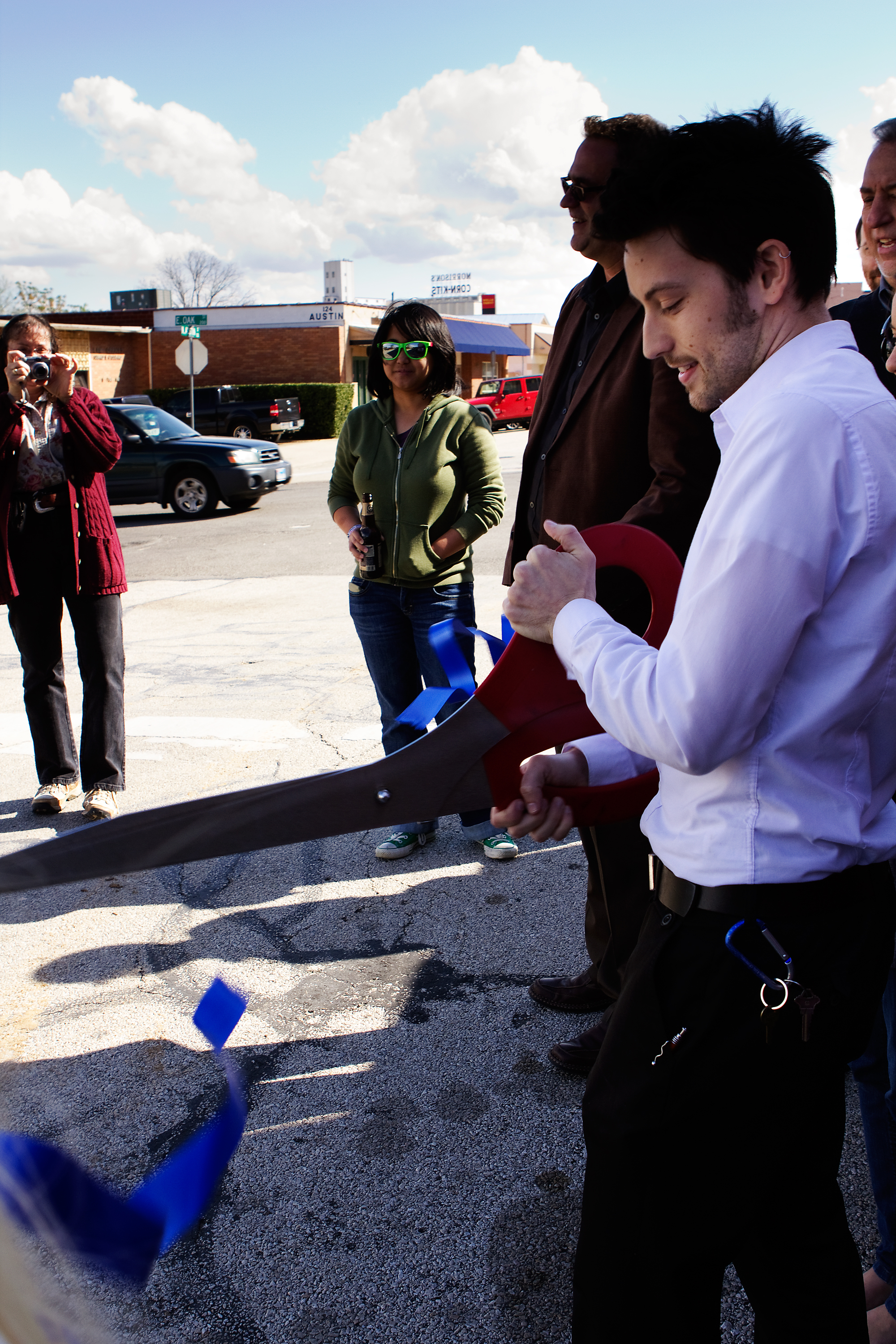 Frenchy from Frenchy Lawn & Tree was kind enough to post our Ribbon Cutting up on the side of one of their huge orange vans.  Thanks Frenchy!  Also thanks Kalia (Frenchy's lovely assistant) for doing all the hard work!  Stay tuned too for a pretty awesome "Roast of Frenchy" video coming at you at the end of April for the GDAC Celebrity Roast fundraiser.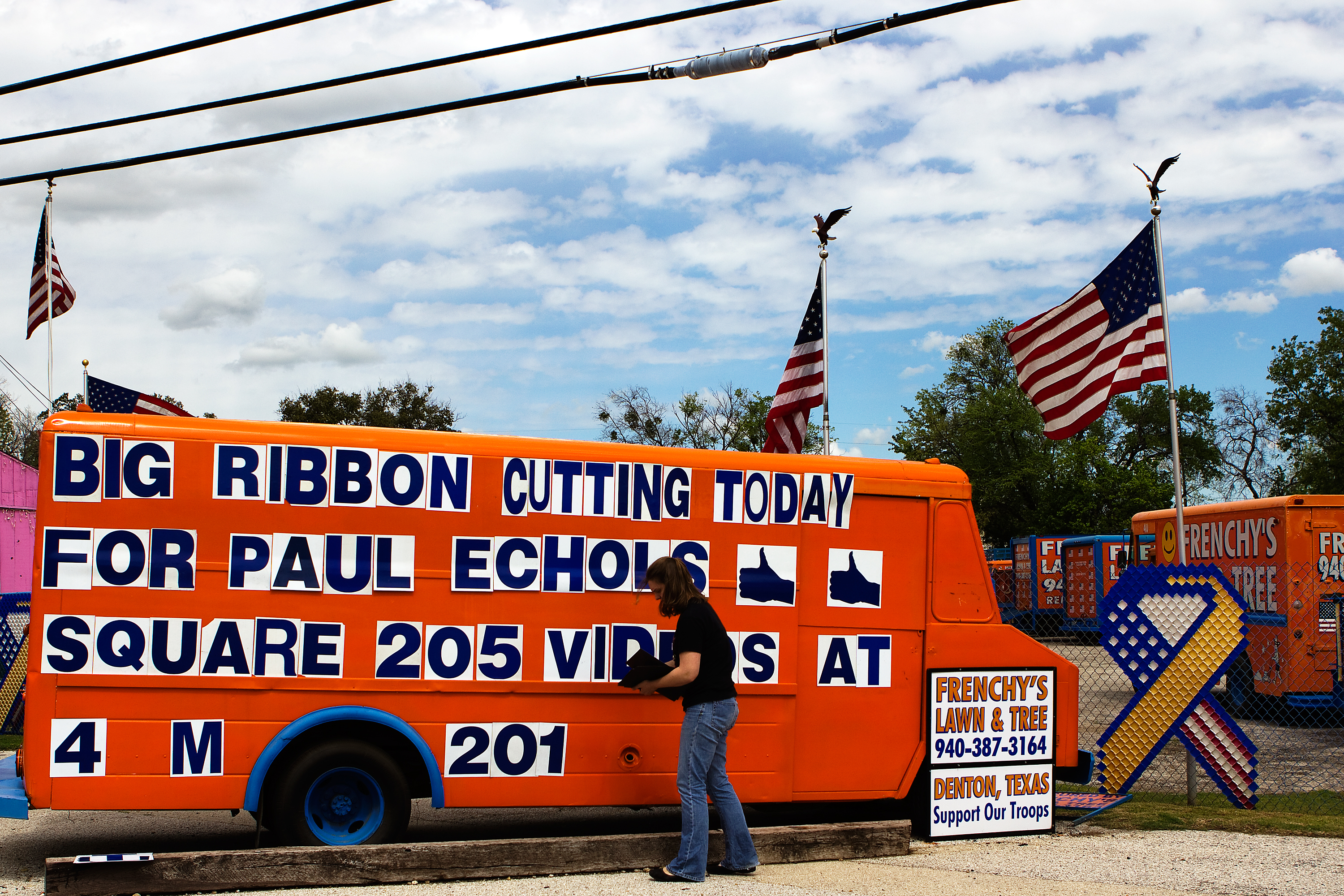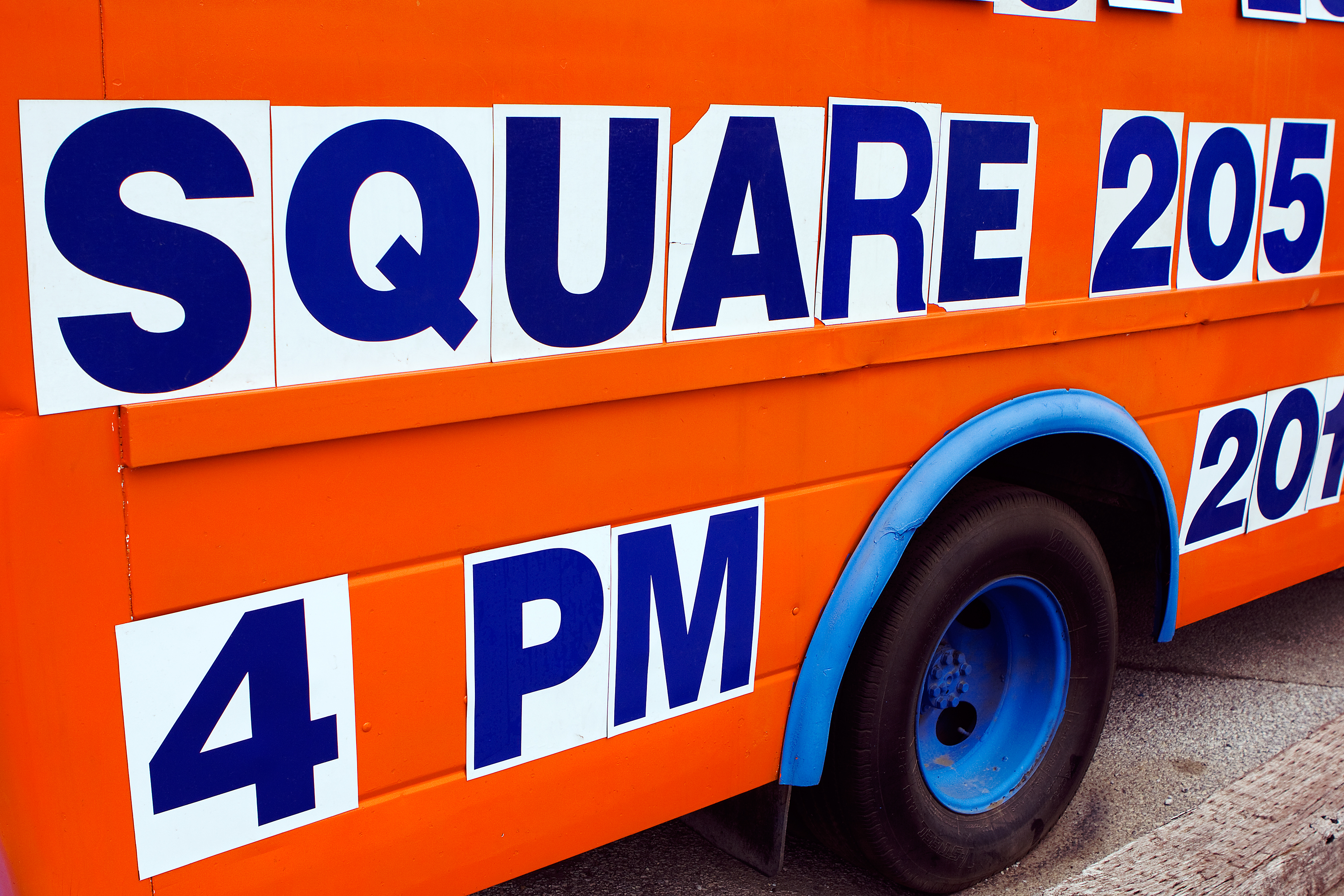 The crowd was actually spilling out of our office.  It was unbelievable the turnout that we had.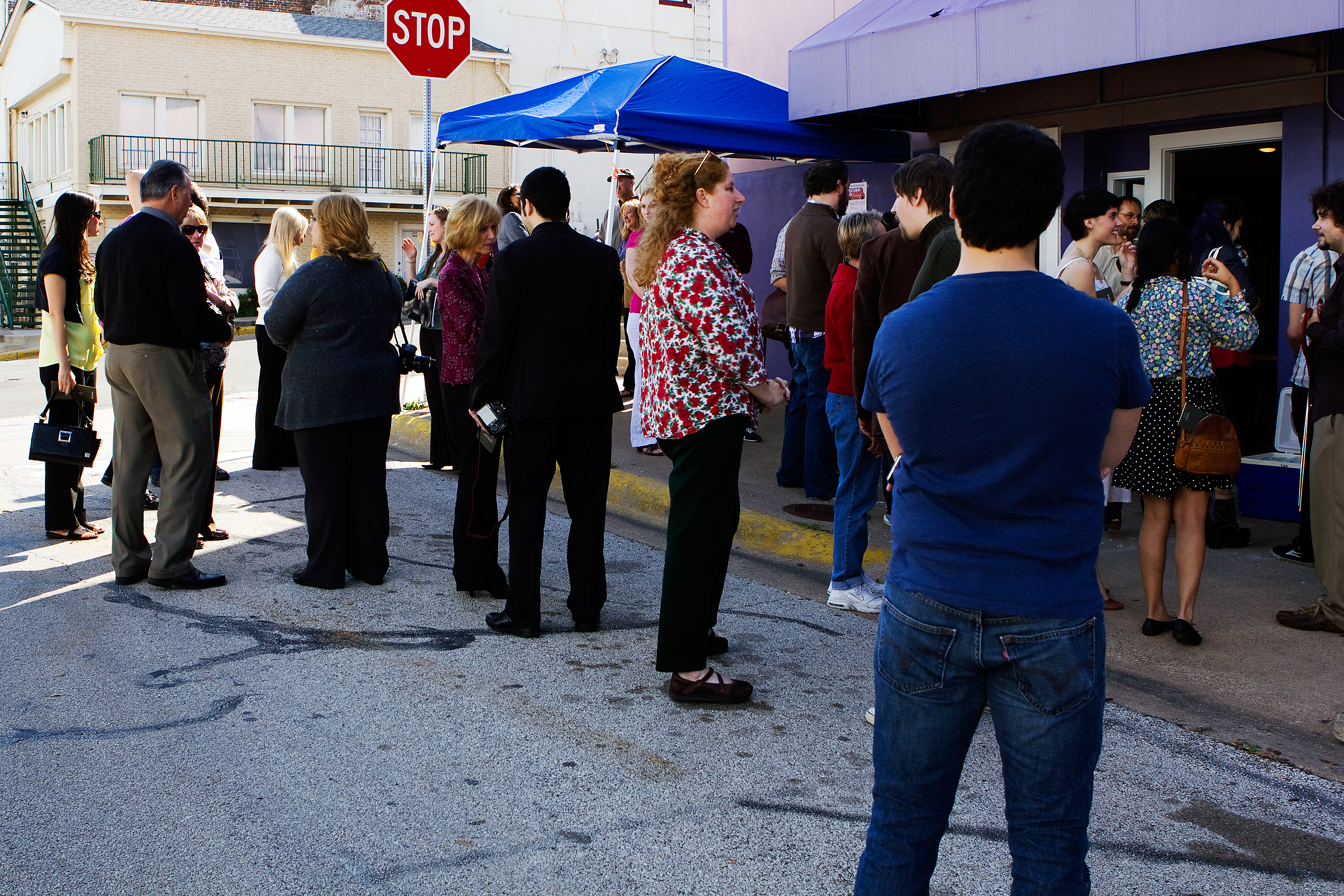 Keith was kind enough to bring the scissors and not hurt anybody.  We were worried…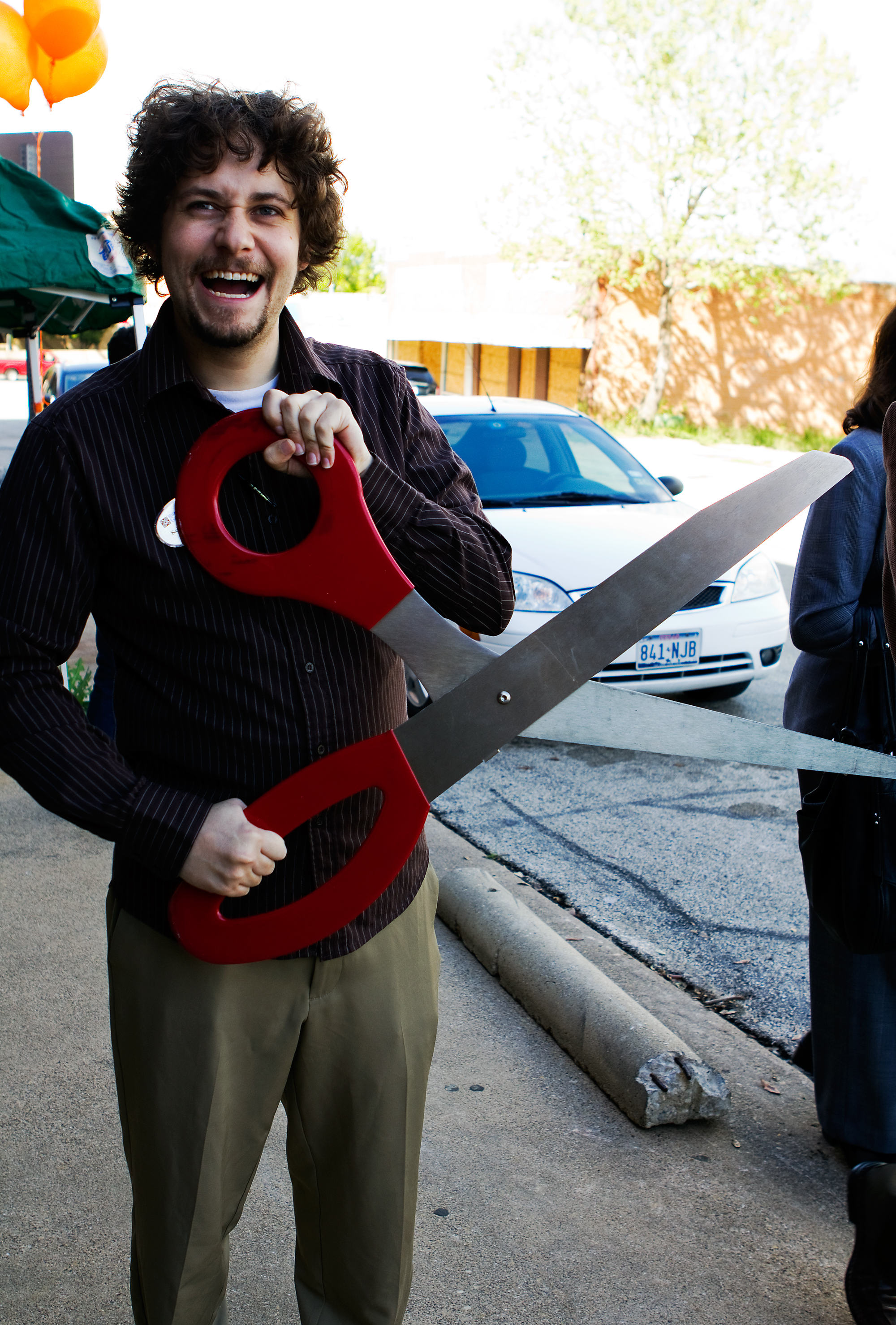 Megan from Benessere Active kind of stuck out .  Thanks for coming!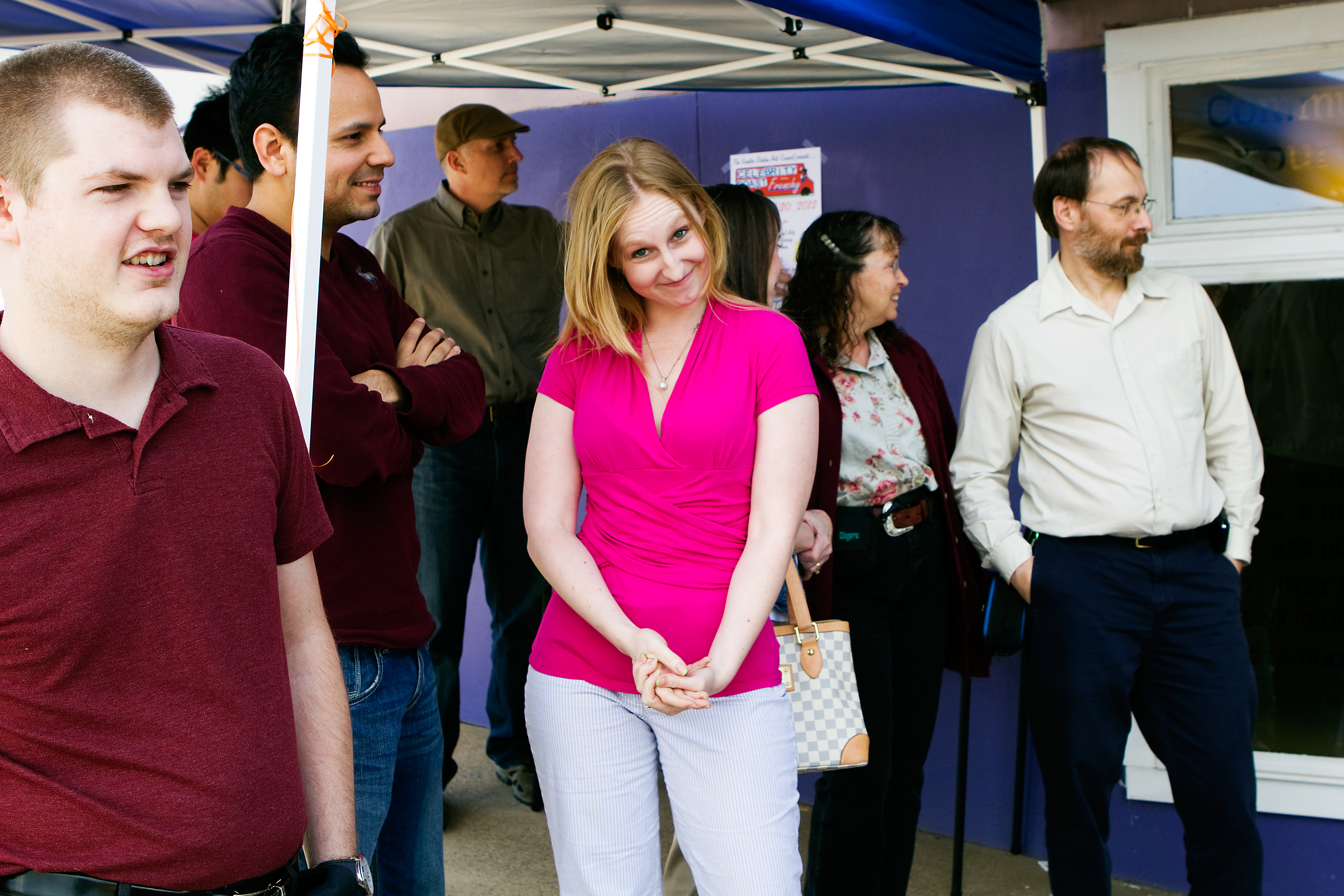 So now that we've cut the ribbon, we're about as officially ready to work for your business as we can possibly be.
For all your brand identity design, graphic design, web design, marketing, video, and printing needs whether in Denton, TX, the Dallas area, or far off, Square 205 is here for you. Drop us a line at Square205.com