An Annual Conference For Podcasters, By Podcasters
Branding
The new Podcast Movement logo is based heavily on their old imagery but has been heavily stylized. We gave the look more grunge, more character, and made the hand more animated so it could represent any and every type of user, listener or creator of podcasts.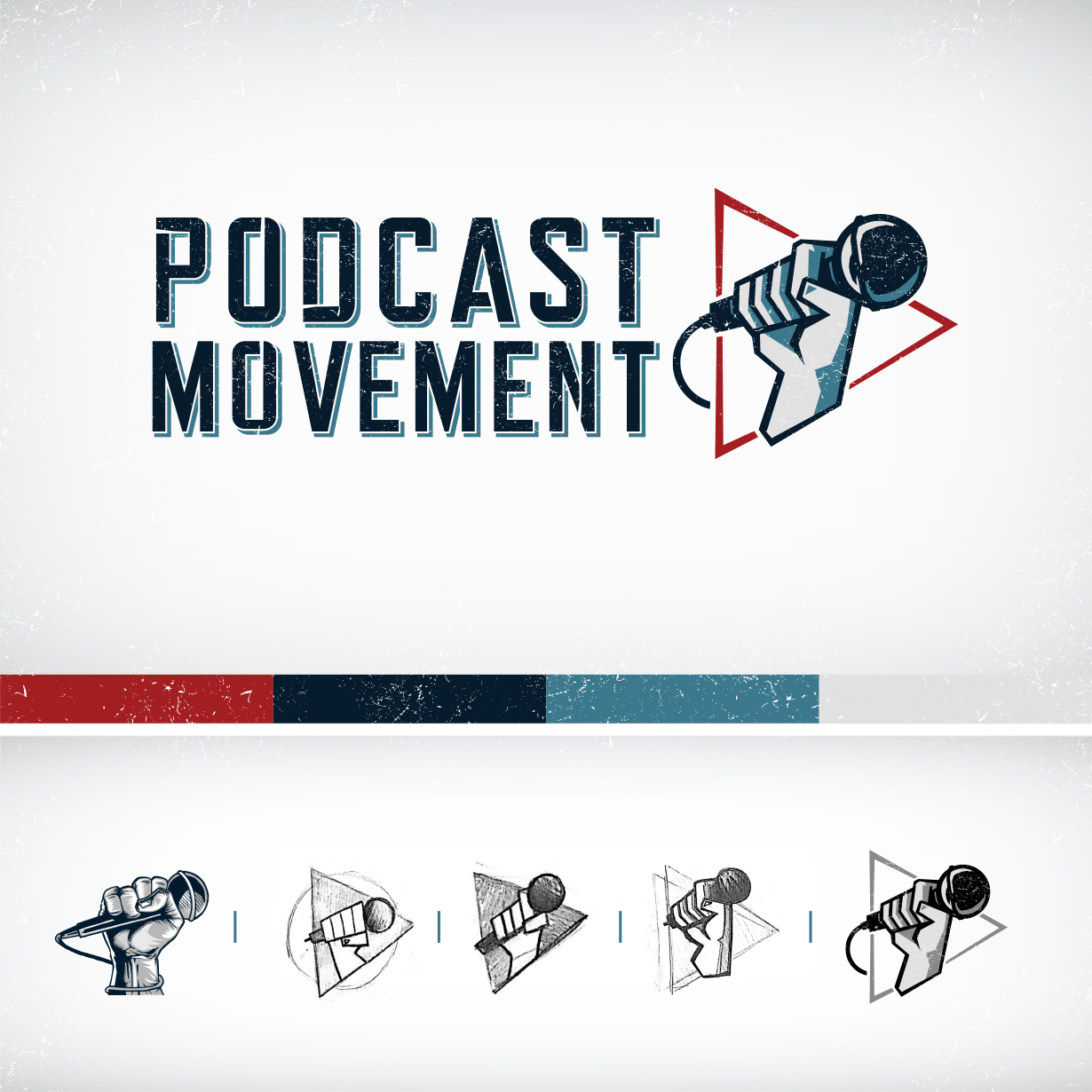 Interactive
The website creation started with the homepage, which informed the rest of the graphic styling of the website, then inner pages were created after crafting a template of standard elements. The homepage and inner pages were responsively developed for mobile screens simultaneously.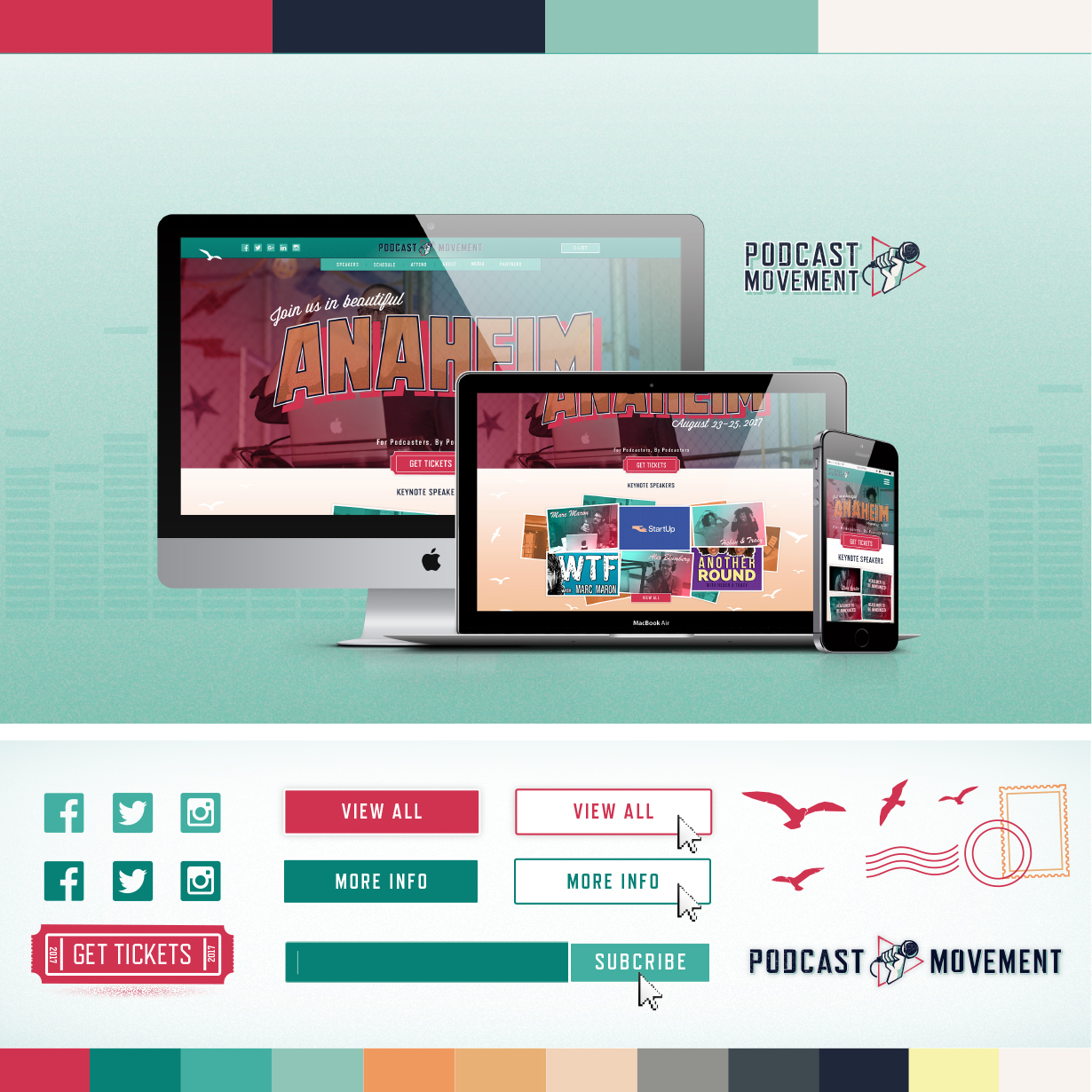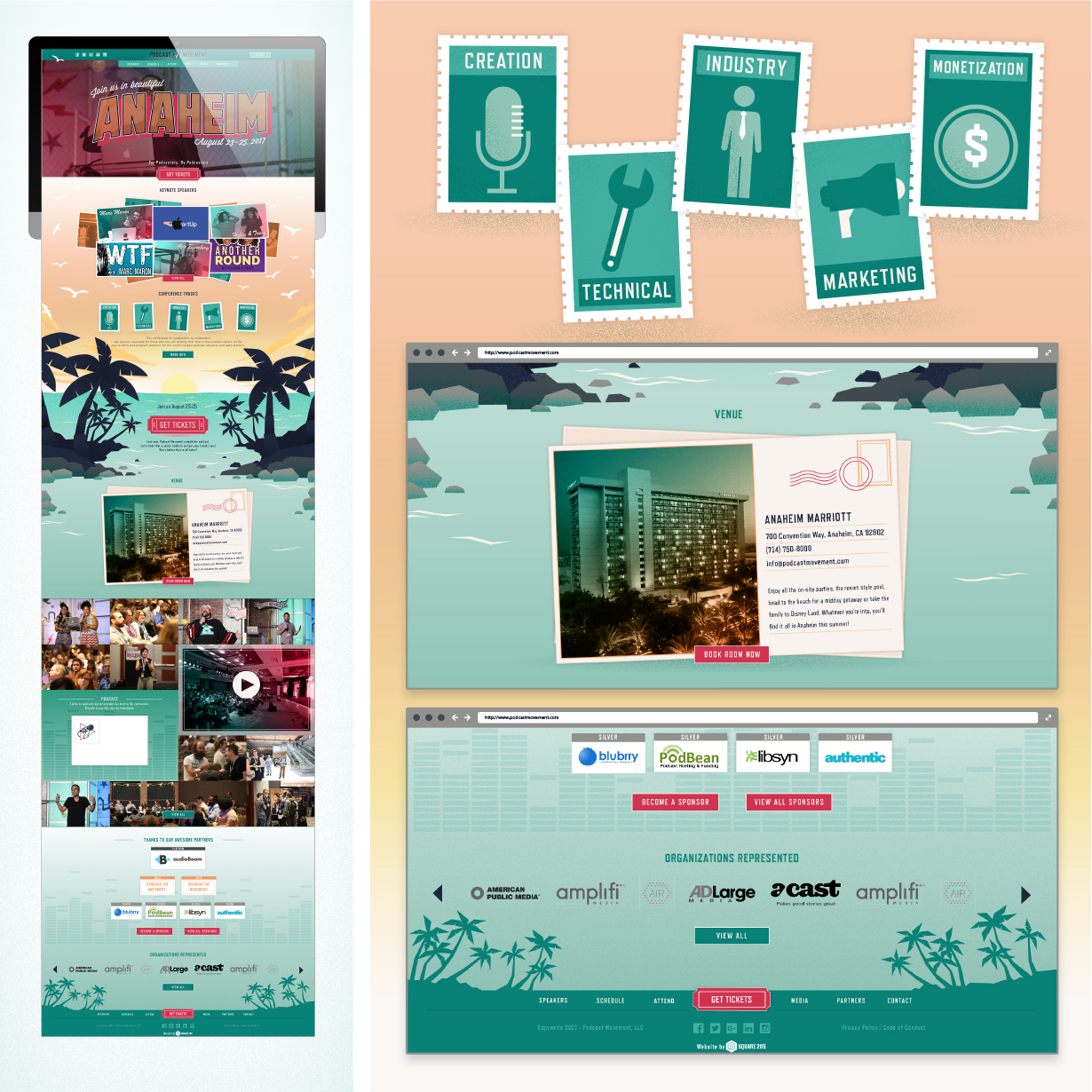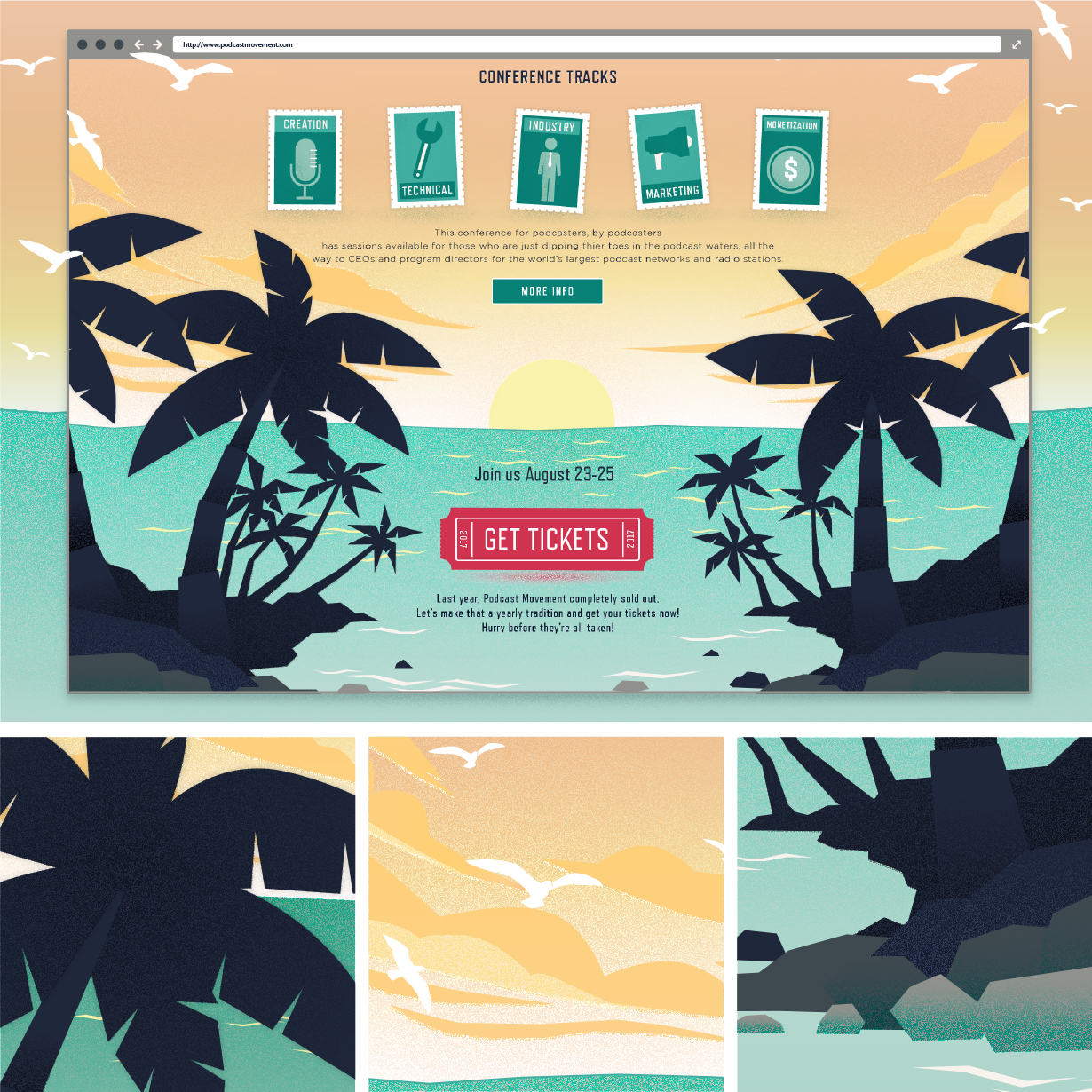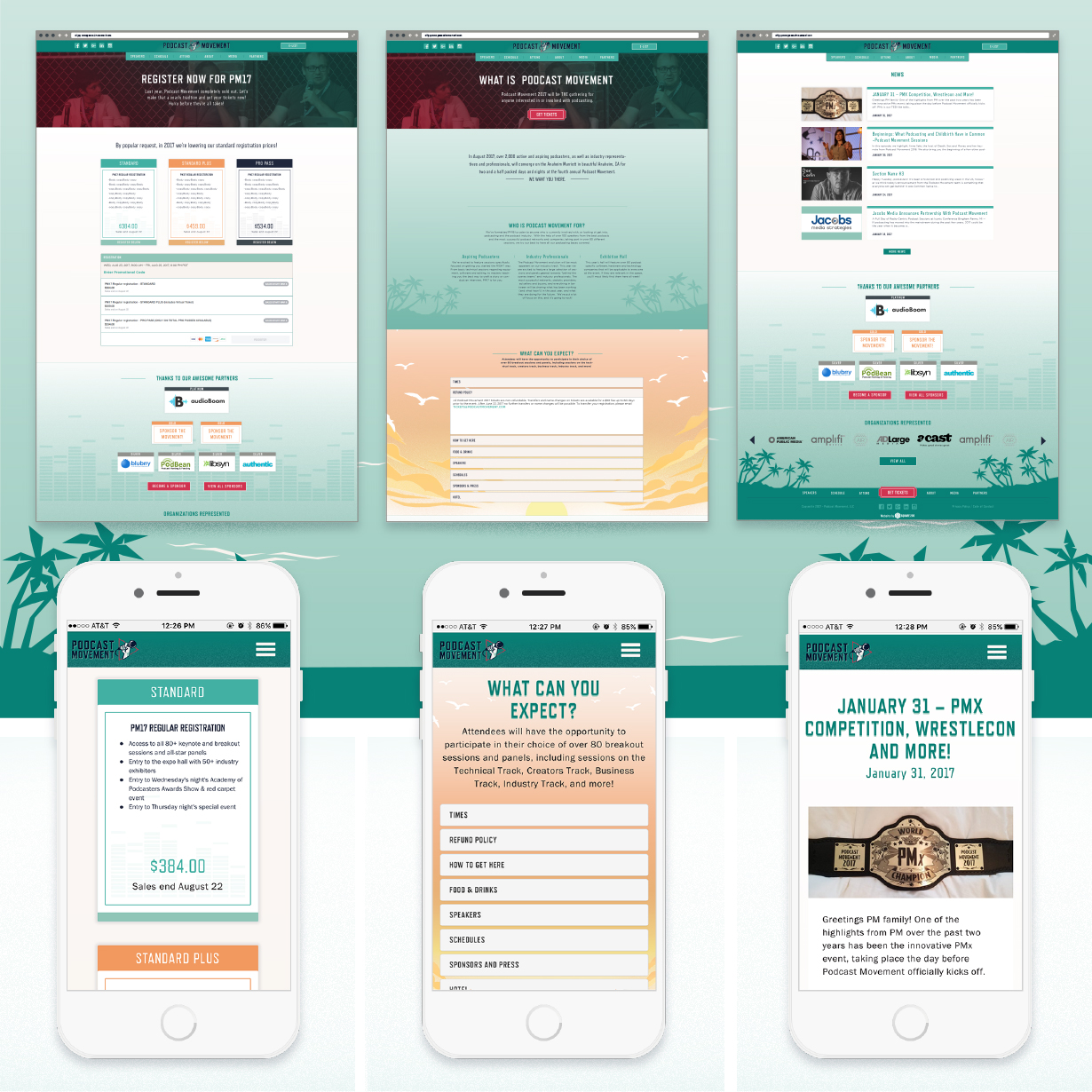 Template Pages
Elements were taken from the home page to create the most versatile and useable template sections for both Podcast Movement and The Academy of Podcasters.